Hey visitors!! Welcome again to this domain (www.bittutech.com). Today I am very excited to tell you something new about WhatsApp Tricks. Sometimes, we must have seen that we needed to schedule our post, story, and message to send in pre-defined time. There are some examples to a better understanding about it –
Some examples are given to tell the need of scheduling a task or message on WhatsApp.
Do schedule a message, if you want to wish you "Happy New Year" to your best friend on 31 December at 11:59 'O' clock.
You need to schedule your important task, if you are too busy on another work.
You should schedule a message or task, when you forgot the important events.
So today, we are going to see about How to schedule a task or message on our WhatsApp account?
Read more interesting articles-:
---
---
WhatsApp Scheduled messages
We all know that, WhatsApp is a fastest instant messaging app for all people. we can try to send various types of documents, gif, image file, location, and many more other things with our friends without any major issues. We are also knowing that WhatsApp, Facebook, and Instagram will connect together for better portability of messages and data. we should do scheduling a task if we forget some important events. Scheduling is necessary for those places on where we are connect with economical work.
In this article, we will see that How to schedule a task on our WhatsApp account?
---
What is the Skedit App?
SKEDit is a free and easy-to-use scheduling app that lets you schedule WhatsApp messages, schedule SMS, send emails later, schedule posts, and set call reminders. This top-rated Android scheduling app acts like your personal virtual assistant. Put your communication on autopilot with SKEDit, the free 5-in-1 WhatsApp scheduler, SMS scheduler, Call scheduler, and Email scheduler.
---
How to schedule a WhatsApp Message or Task?
To schedule a WhatsApp message, download an app from the google play store (SKedit) to send your message to others at the desired time.
Step 1: Download the Skedit App
Download the Skedit App from the play store by search "Skedit" on the search bar or click the below button.
---
Step 2: Follow the Following pictures
(1). SKEDit Scheduling App: Schedule WhatsApp SMS Calls.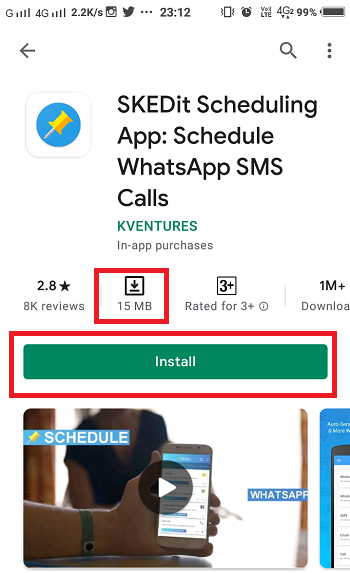 (2). Open your App on your phone or android tablet.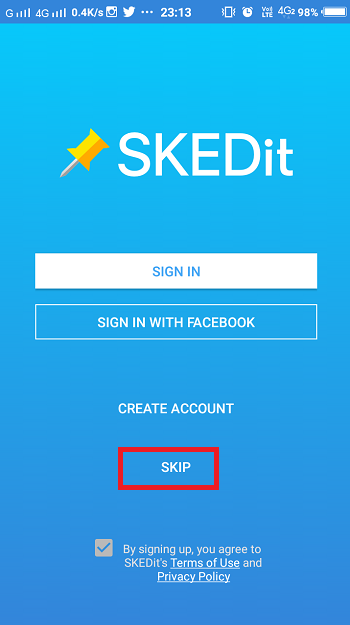 (3). Click on the WhatsApp button and then click on the "Done" button.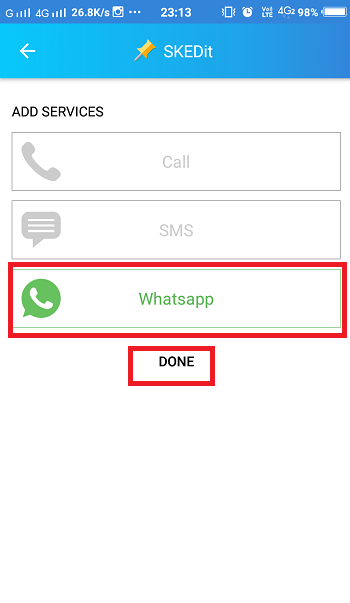 (4). You can schedule a task on various different apps, but we have to click on the WhatsApp button to schedule the WhatsApp task.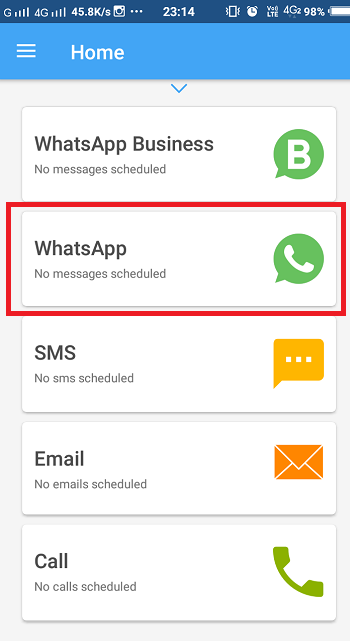 (5). Click on the "Enable Accessibility" button to make the action.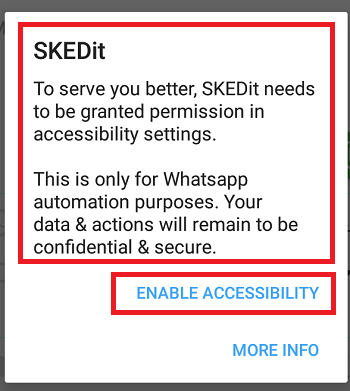 (6). After "Enable Accessibility", we have to do for adding the WhatsApp Recipient and write the message in the text field that is being scheduled.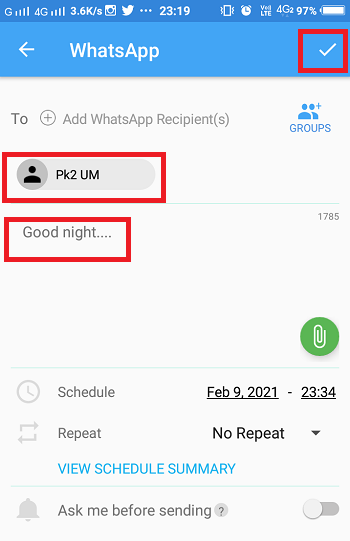 (7). Read all guidelines carefully to better understanding about this App.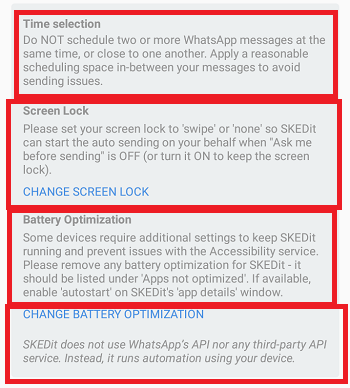 (8). If you check all the pending schedules, click on the pending button.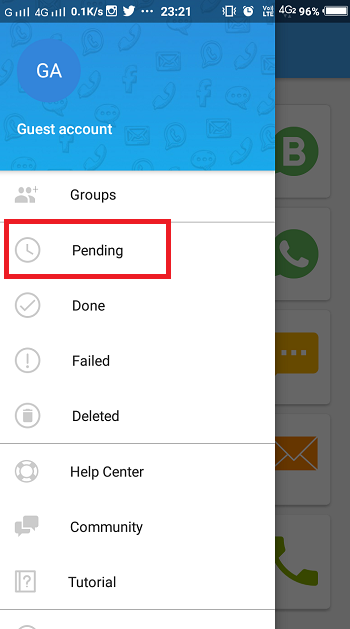 (9). After clicking on the Pending button, all four sub-menu will appear.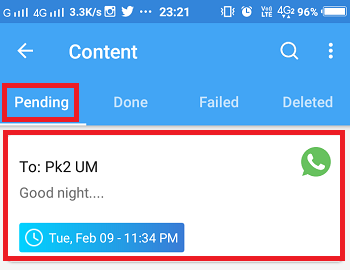 ---
Last words-: So, My all Dear Visitors, we hope that you enjoyed this full article till the end. This is very interesting article to know about scheduling the task or message on your WhatsApp number. So we will try again to publish one more interesting article on the next week. Thank you so much for all to giving a lot of love and support and to connect with out social media pages. if you want to get the latest updates about new and interesting technical article, you have to connect with our social network and its pages. Ok Visitors, we will meet very soon with an interesting article.
---