WhatsApp is a mostly use the instant messaging app. WhatsApp has become a very secure messaging platform. WhatsApp provides us end-to-end encryption technology to better the privacy of our messages. WhatsApp provides us new interesting updates weekly or monthly that make WhatsApp a more reliable Application. Sometimes, we have to see that we want to chat with someone, but we don't want to appear online. That means, we can say that we are chatting with someone but we will not appear online for any person.
---
In this post, we are going to see that How to chat offline with our friends, family members, and others on WhatsApp without appearing online?
WhatsApp has not yet launched any such feature, but you can apply the offline feature on your WhatsApp Account. To know about this trick, you have to read my full article to know which steps will perform to apply this trick on your WhatsApp account.
Hello my all dear visitors, Again, your most welcome in this domain(www.bittutech.com). we can learn a lot of technical things from here such as programming languages, Kali Linux hacking tools, and other technical subjects that will help you to do professional graduation courses.
Read more interesting articles-:
---
---
How to chat offline with friends on your WhatsApp Account?
Before we go ahead for looking at the various steps, we want to tell you something about apply this trick on your WhatsApp account.
---
Note-: we want to tell you that, if you don't wanna for this trick to apply on your own phone, so please don't do this. you can leave this page currently or jump to the other tricks.
Note-: One more thing to remember is that WhatsApp doesn't provide of this facility. but still if you want to do this, you have to download single android application to chat offline with your all WhatsApp contact.
---
How to apply this amazing WhatsApp Trick on your phone?
Follow the Simple Steps for applying this trick on your phone-:
Ok my all dear visitors, let's see the following steps one by one and follow these steps-
---
Step 1: Download Whats – Bubble Chat App
Download the Whats -Bubble Chat App on your android mobile.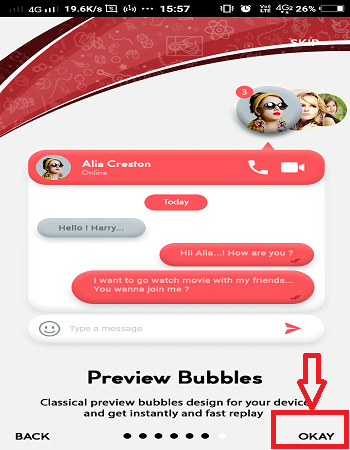 ---
Step 2: Enable the Notification Access Permission
After installing the app, you will see some sliding window, slide the all window and reach the last window to click on the okay button and enter in the app. After entering in the App, you have to see Notification Access option. Enable or (on) the notification Access option to receive all the notification through this App.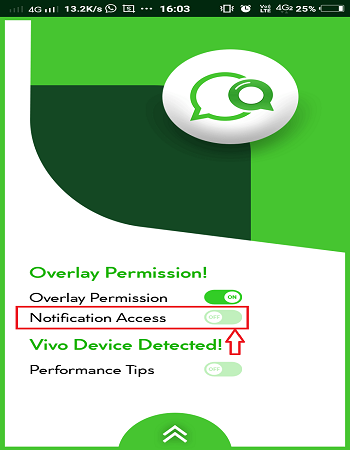 ---
Last Step: Customize your Bubbles size
This step is on your mood, if you want to change the size of bubble notification, you have to go on the Setting menu option and set the Bubble notification size image.
So now, you can check your online status. if you got a new message then message will appear in this app and bubble notification pop-ups. you can also receive and reply the message without going to online or without appearing online.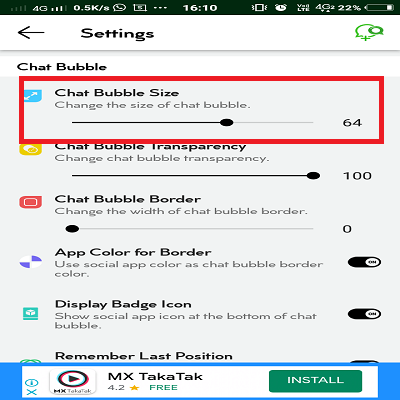 ---
Last Words-: So, all my dear Visitors, this is enough for now. I hope you enjoy this article. Specially thanks for those visitors who have been read this full article. if you want to get the latest technical updates, so please join us on the social network. Ok, Thank you so much and we will meet very soon with new interesting article.
---