I think your notification couldn't yours after swiping your fingers towards the notification cancel direction. Hmmm, I hope that notifications wouldn't very important. we are knowing that some user's phone contains multiple types of notification that comes from various sites such as social networking sites, business sites, instant messaging sites, e.t.c and a huge number of daily updated news. some peoples read those notification's content at the end of the day.
Mistakenly remove notification
But Sometimes, we have seen that the user mistakenly cancel their own notifications without reading. After removing notification from the notification panel, the user gets frustrated, notification might be very important such as customer bills or a type of fake news. but doesn't matter, which type or what was and why was, what the notification about. Eventually, it does matter that How to retrieve?
So, How to get or retrieve your lost notification from your android device? Trust me, this is a very simple trick for Android users.
How to recover deleted notification
There are built-in functions available in the user's mobile phone to get the lost notifications, but it is not sufficient and many phones doesn't support this type of in-built feature. So, in this post, we are going to discuss other features to get the lost notification.
only recover future notification
But we must remember that previous notification can not get before enabling that feature in your phone. you'll need to install that feature on your android phone, and after you can get all next lost notification on your mobile phone easily with notification link.
How to get the feature on our Android device
So now, this post is going to be very interesting as other posts available on this website. take a long breathe and look at the below trick to get and use it on your own android device. we will see this trick in the form of step by step procedure.
Let's get started-
Requirements to getting this feature on your phone.
Android mobile phone (version 5.0 or later)
Internet Connection
required some blank space in Internal Storage.
Step 1: Download App from play store
Download Notification History Log App from Google Play Store.
Note: If your device is not compatible with the Notification History Log Application, you can download Nova Launcher App for its alternate choice to recover deleted notification. we will also discuss How to install and use Nova launcher to getting the Notification History.
Step 2: Open App and Enable the Notification Toggle
After downloading Notification History Log Application on your android device, you have to enable the Notification toggle button to view the deleted/removed Notification History with the help of this Application.
Click the "Continue" button
After enable permission, you have to click on the "Continue" button to view to advanced history.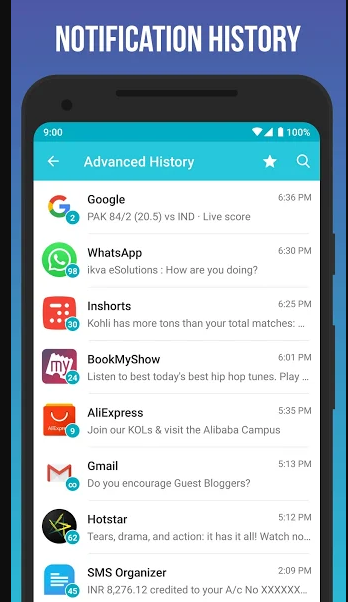 ---
How to download Nova Launcher | Alternate for Notification History Log App
when you have search on Google Play Store and no result found related to Notification History Log developed by ikva eSolutions. you can install other apps to get a history log. Best App to view the History Log is "Nova" Launcher".
Step 1: Download Nova Launcher from Google Play Store
Download Nova Launcher from Google Play Store.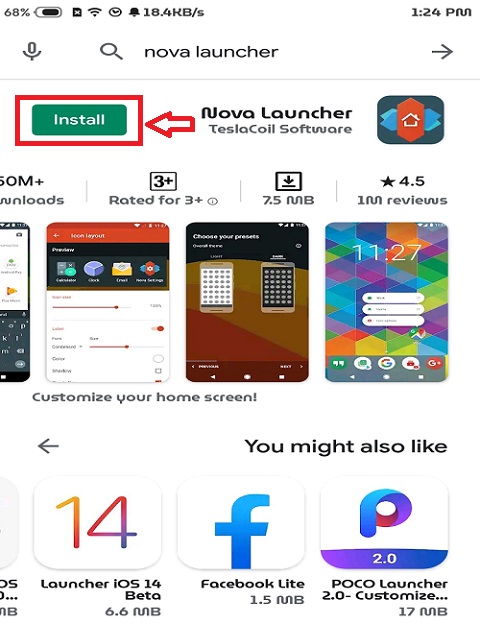 Step 2: Click on the Widgets Button
After downloading and launching the "Nova Launcher" Application on your android device, touch and hold the finger on the Home Screen, and click the "Widgets" button.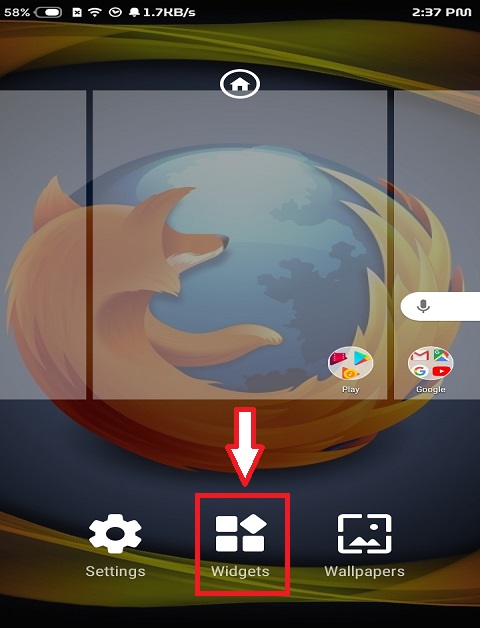 Step 3: Choose the Activity widget
Drag the Activity widget from Widget store and Drop to the Nova launcher Home Screen.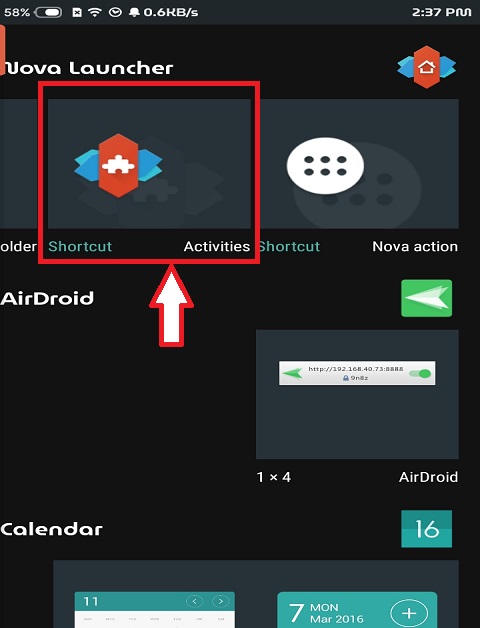 Step 4: Choose the Setting option from the Activity menu window
Choose the Setting option and under the setting option click on the "Notification Access" and "Notification Log" option. after clicking both option, you will see that both icons will be present on your Nova Home Screen.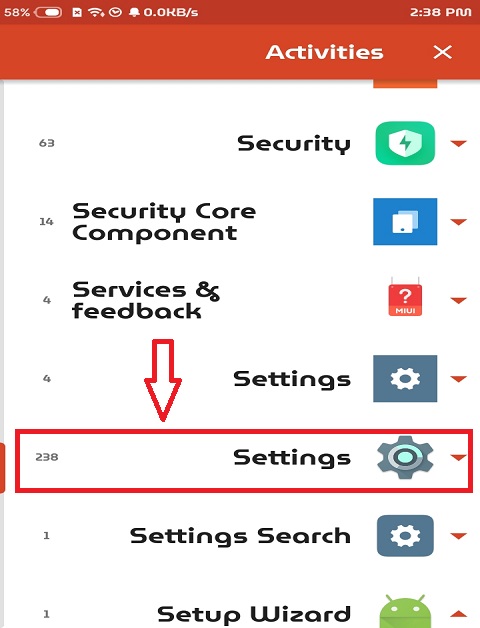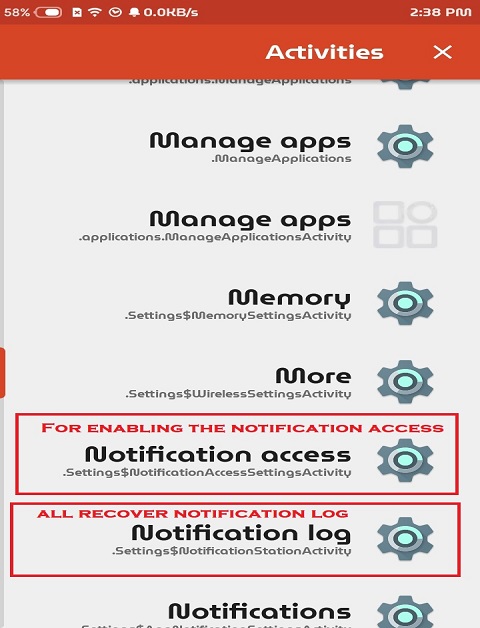 Step 5: Click on the Notification Access icon
Click the Notification Access option that is present on your Nova Home Screen and enabling the Notification Access toggle button.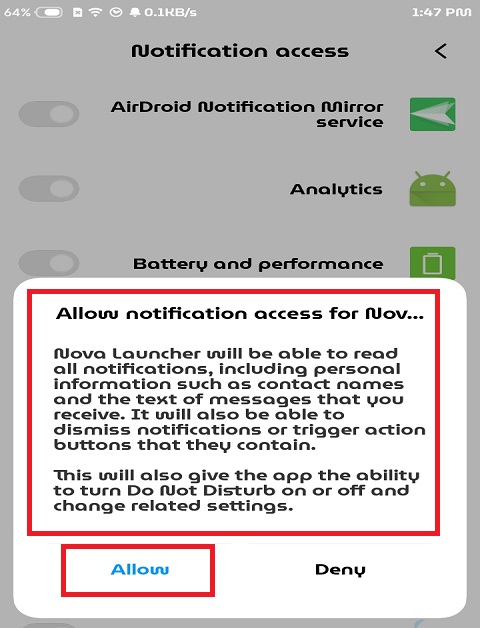 Step 6: Click on the Notification Log icon
when you click on the Notification Log icon from Home Screen, you will see different notification with timestamps on another window. These notifications are occurs in real time and read by Nova Launcher to view to the User.
---
Last words: Notification History Log Application doesn't exists on some android device, if your device is one of them. You can use "Nova Launcher" Application to view your unfortunately deleted or removed notification. Nova Launcher Application is the best Application to customize your application icon and many more things. That's it for now, we will meet soon with a new interesting post. you can leave at least one comment to ask any question that relate to this post.
Third party application can create the backdoor for hackers and data hunters. we must careful after installing third party application on our local machine.

Prajjwal Singh